A new item has been added to your Shopping Cart
Continue Shopping
View Shopping Cart
X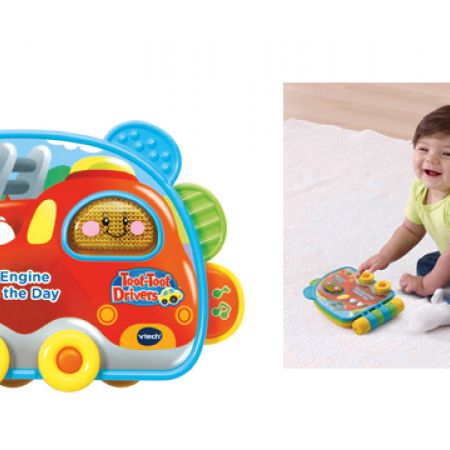 Quantity:
Buy Now
Add to Cart
Estimated Delivery Time
2 to 5 Working Days
The Fine Print
Product can Only be delivered, no pick up from Makhsoom Office option
Delivery within Lebanon for $3 charge
Delivery within 2 to 5 working days
Limited quantity available
VAT included
Full refund if product is not as described or defected
7 days return policy, shipping fee applies (item should be unused with original packing)
Free return in case product is not as described or defected
Product Description
Turn the chunky pages to read this Fire Engine Book
Features 5 beautifully illustrated
Easy to clean pages each with lots of different fun responses and realistic fire engine sound effects when the light-up button is pressed!
Includes a music button that plays 15 melodies & 4 sing along songs and rolling wheels for even more fun
Promotes auditory stimulation and early language skills
Teaches first words, music and sounds
English Version
Specifications:
Product Code: 80-502003
Brand: Vtech
Gender: Boys & Girls
Age: 3-24 Months
Questions?
Please ask on our
Facebook page
or
Contact Us
or simply call us on our:
Phone 01-874208
Mobile 79-100465
Whatsapp 76-503568
What are the payment methods available?
Credit or debit card (Visa, Mastercard or Amex)

Cash on Delivery (Order now and pay once you receive your item)

Bank Of Beirut Cash Deposit (All Bank of Beirut Branches)

Pay at Makhsoom office (Give us a visit and pay directly at our offices)

Pinpay (Pay directly from your mobile via pinpay)
---