A new item has been added to your Shopping Cart
Continue Shopping
View Shopping Cart
X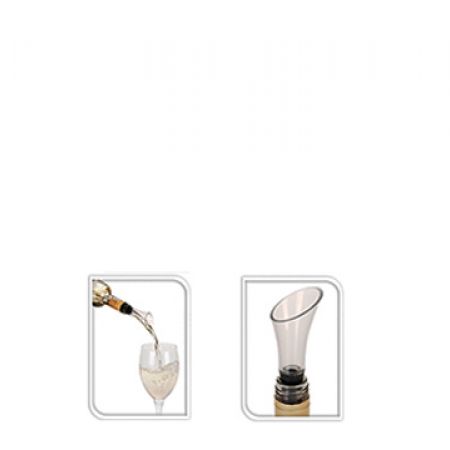 Quantity:
Buy Now
Add to Cart
Estimated Delivery Time
2 to 5 Working Days
The Fine Print
Product can Only be delivered, no pick up from Makhsoom Office option
Delivery within Lebanon for $3 charge
Delivery within 2 to 5 working days
Limited quantity available
VAT included
Full refund if product is not as described or defected
7 days return policy, shipping fee applies (item should be unused with original packing)
Free return in case product is not as described or defected
Product Description
Stainless Steel Wine Cooler, Chiller, Aerator Stick 35.5 cm
Wine wand, the ultimate wine cooler, chiller, aerator stick stainless steel
Wine can breathe, white, rose, red, champagne, cava, prosecco
This is the perfect wine accessory for the wine aficionado, should you wish to maintain the chilled temperature of your wine
Pouring your wine through the aerator allows your wine to breathe and oxidise, creating a better bouquet, improve flavors and mouth feel, along with a smoother finish
Once you open the wine bottle just insert the wine wand
The wine wand fits seamlessly to the bottle ensuring no spillage, and fitting every bottle
If you forgot to chill your wine and you really wanted to drink, keep your wand in the freezer, and simply pop it in to your bottle of wine, and within minutes it will start to chill, and hold that temperature for longer
L 35,5 cm
Questions?
Please ask on our
Facebook page
or
Contact Us
or simply call us on our hotline 04-538313, that is available 24 hours a day, 7 days a week!
What are the payment methods available?
Credit or debit card (Visa, Mastercard or Amex)

Cash on Delivery (Order now and pay once you receive your item)

Bank Of Beirut Cash Deposit (All Bank of Beirut Branches)

Pay at Makhsoom office (Give us a visit and pay directly at our offices)

Pinpay (Pay directly from your mobile via pinpay)
---