A new item has been added to your Shopping Cart
Continue Shopping
View Shopping Cart
X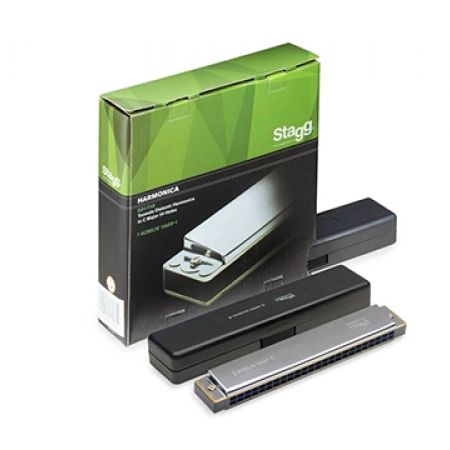 Value


$15

Discount


33%

Savings


$5
Quantity:
Buy Now
Add to Cart
Estimated Delivery Time
2 to 5 Working Days
The Fine Print
Delivery within Lebanon for $3 charge (Multiple orders that amount to larger dimensions in packaging may be subject to an increased shipping fee)
Items are only booked once payments are confirmed
This product can be delivered after 2 to 5 working days of confirming your order
For pick up from Makhsoom office option, you have UP to 7 days after date of purchase to collect your item(s)
Limited quantity available
VAT included
View Makhsoom's Product Return Policy for additional information regarding refunds / returns
Product Description
Stagg Budget Tremolo Harmonica BJH-T48
Type: Tremolo Diatonic Harmonica
Key: C Major
Holes: 24
Tones: 48
Two reeds per note: 1sharp/1flat
For beginners to intermediates
A great choice with the experienced harmonica player. With 24 holes, the tremolo harmonica produces 48 tones
Questions?
Please ask on our
Facebook page
or
Contact Us
or simply call us on our hotline 04-538313, that is available 24 hours a day, 7 days a week!
What are the payment methods available?
Credit or debit card (Visa, Mastercard or Amex)

Cash on Delivery (Order now and pay once you receive your item)

Bank deposit (All Audi branches)

Pay at Makhsoom office (Give us a visit and pay directly at our offices)

Pinpay (Pay directly from your mobile via pinpay)
---