A new item has been added to your Shopping Cart
Continue Shopping
View Shopping Cart
X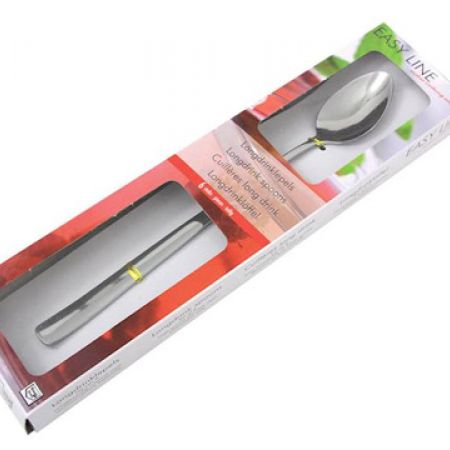 Quantity:
Buy Now
Add to Cart
Estimated Delivery Time
2 to 5 Working Days
The Fine Print
Product can Only be delivered, no pick up from Makhsoom Office option
Delivery within Lebanon for $3 charge
Delivery within 2 to 5 working days
Limited quantity available
VAT included
Full refund if product is not as described or defected
7 days return policy, shipping fee applies (item should be unused with original packing)
Free return in case product is not as described or defected
Product Description
Can be used as Tea Spoon, Coffee Spoon, Ice Cream Spoon
Stainless Steel Cocktail Stirring Spoons
Heavy-duty iced tea spoon can lead directly to the bottom of Ice cream soda glass, sundae and dessert cup, milk shake, tall coffee mugs
Suitable for bar, home, party use, ideal for mixing drinks like lemonade iced tea, ice coffee, milkshakes, root beer floats and enjoying Sundaes, Bartending essential tool
It includes: 6 Pcs
Dimensions: 20 cm
Questions?
Please ask on our
Facebook page
or
Contact Us
or simply call us on our hotline 04-538313, that is available 24 hours a day, 7 days a week!
What are the payment methods available?
Credit or debit card (Visa, Mastercard or Amex)

Cash on Delivery (Order now and pay once you receive your item)

Bank Of Beirut Cash Deposit (All Bank of Beirut Branches)

Pay at Makhsoom office (Give us a visit and pay directly at our offices)

Pinpay (Pay directly from your mobile via pinpay)
---